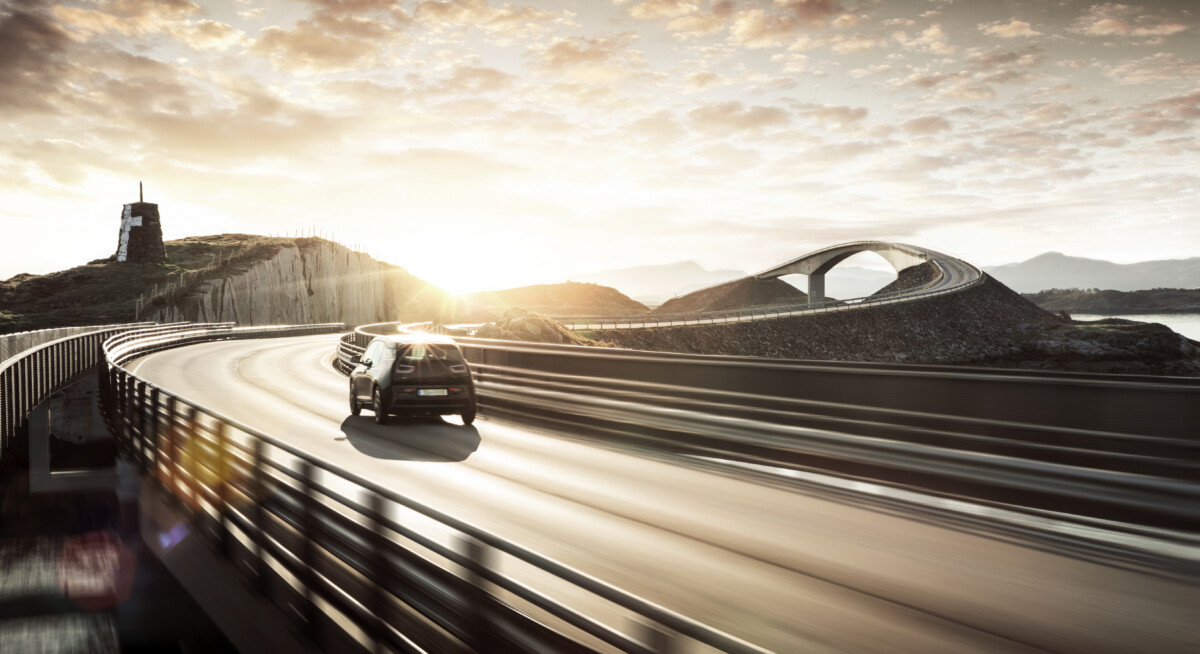 Welcome to Norway and enjoy our self-drive tours in electrical car.   Or ask for a driver if you don't want to drive your own car.
The trips lead you to some of the most breathtaking landscapes in Norway. Pristine and spectacular nature is the essence of Norway. From spectacular Arctic landscapes and the Northern Lights in Tromsø and Lofoten to UNESCO World Heritage listed fjords framed by steep mountains in Western Norway.   You can start in Oslo,  Tromsø, Bergen and Trondheim.  Breathtaking Sognefjord, Geirangerfjord and Hardangerfjord.  Exiting routes like Trollstien, the Atlantic Ocean Road and the Eagle Road.  You can stop along the way may be taste some local food or the world-class cider in Hardanger.  Experience cascading waterfalls   as well as the small villages of Flåm, Loen and Røros.  Time also to visit the beautiful cities of Tromsø, Oslo, Bergen , Trondheim, Ålesund or Bodø.   May be you stop  in Lillehammer – the Olympic town.
On our route that start in Tromsø you will visit  the Lofoten Islands, one of the world's most spectacular archipelagos with white sandy beaches and steep mountains:  Enjoy the fresh seafood, the Midnight Sun, small fishing villages and great hospitality. Stay in a charming fisherman's cabin and spend your days creating life-long memories with a range of activities, including sea rafting, whale safaris or fishingtour.
We have planned the tour – so you don't have to think.  We have booked hotel, fishermans cabin and you will also get information about where to stop for  charging stations.  This will make your holiday planning easier and we will also give you a selection of the most popular activities on the way.   We combine car renting,  accommodations and exciting events. Browse through our packages and book your next vacation!
Read about driving an electrical car in Norway.  https://www.tocn.no/tourist-in-norway-in-an-electric-car/  you will also get detail information from Temareiser.